Product Description
The Industrial LED Tripod light from Win 3 safetty concentrates below features:
Super Bright & Energy Saving: With totally 28 pcs 1W LED, this lamp ensures super brightness on four sides, or you can press the individual switch on top to choose independent illumination, energy saving up to at least 80%.

High Quality & Durable design: Built with high impact material, adjustable structure/angle, high quality LED, this lamp can provides clear and bright lighting effect which cis perfect for lighting in warehouse, industrial construction, mining, tunneling etc.
Continuous lighting will be Up to 9 hours with all lights on
and up to 28 hours individually on.

Over 10,000 hours lifespan, more than 500 life cycles, 100% environmentally-friendly, 100% safe and easy to install.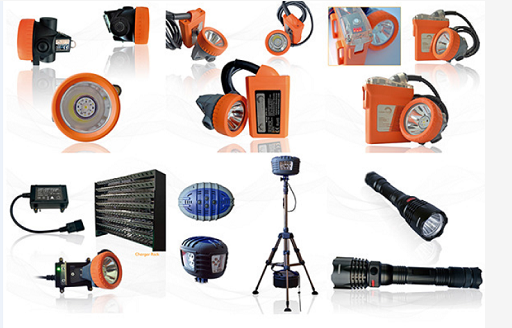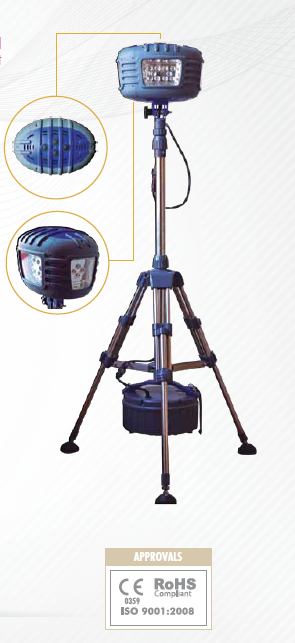 ET Spot light
Specification
Certificate/Conformity to standards
IEC/IECEX/CE/ROSH/IP68/ISO/EX
Discharging:
Rated operation voltage25-26V
Working current 0.99+/-0.02A
light≥8h
Battery:
Li- Ion battery 18650≥2200mAh
Charging≥500 cycles
Nominal voltage 3.7V
Qty 36pcs
Charging:
Charging voltage DC24V
Charging current 1200mA
Charging time ≤8h
Forward voltage 3.0-3.3V
colo(u)r temperature(CCT)6000-6500
Color Rendering Index ≥70
Luminous flux 110-130 LM
Light source:
Qty 28pcs
Lifespan:
cycle life up than 10000 times
LED10,000h
Enviromental temperature/humidity:
Operating temperature -20~+60°C,
Storage/transport temperature -10~+50°
Storage/transport humidity 10~90%
Ingress Protection:
IP 65
Win3 Group, which established in 2003, specializes in design and production and research and development of intelligent mining LED lighting/Miners Headlamp/ and safety equipment, Win3 team dedicate to provide global mining enterprises with safe& intelligent miner's lamps and saftey solutions. Our products cover Cap Lamps,Miners Lamp,Floodlight/Chargers/Charging rack/Gas Detector,Heat Stress Detector,Dust Monitor,Air Purifier etc. We strive to improve safety and enhance efficiency of global mining and industrial enterprises, sincerley hope that we can build a long standing win-win business relationship with friends overseas.