Product Description
Heat – stress is one of the common health risk that miners face, incase there is a possibility of heat stress occurring, miners should providing necessary health and safety training about the heast stress. Personal protective equipment should be provided too.
Win 3 Portable heat stress monitor is designed to quickly and accurately evaluate potential heat stress environment.
It has Green – Safe, Yellow – Caution, Red – Danger, Purple – Extreme Danger 4 models. The temperature range for each colour can be set according to the requirements of the customer.
It can be attached on the cap lamp cable or put in the pocket or even hang it some where. Thanks to its continuous temperature&relative humidity measuring, it will real time help workers to remove themselves from the overexposure enviroment.
The instrument stores a temperature and a humidity reading every two minutes. The information is available in a comma separated file whiich can be downloaded easily.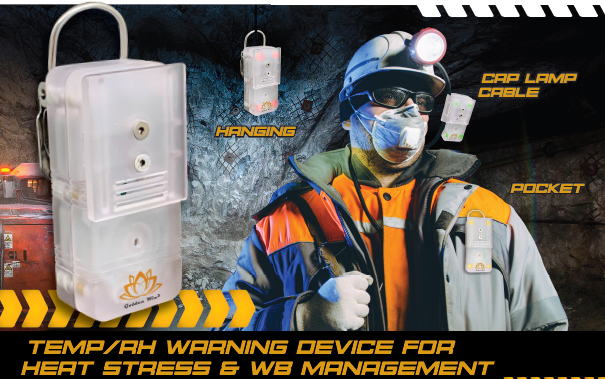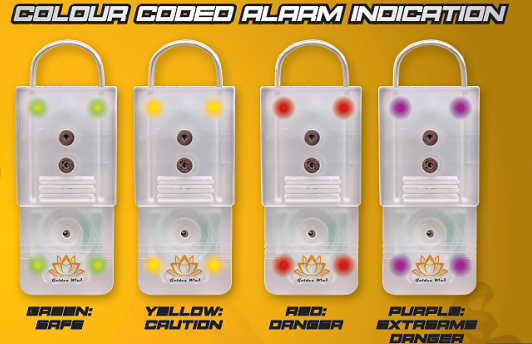 Heat Stress Warning Device
Technical Specifications:
Continuous Temperature & Relative Humidity Measurement
Instrument calculates Dew Point and Wet Bulb Temperatures
Data Logging with USB Downloading (

25,000

records)
(25,000 Records)

Colour Coded Alarm Indication
Green – Safe, Yellow – Caution, Red – Danger, Purple – Extreme Danger
Audible Alarm for Danger and Extreme Danger
Internal Coin Cell Battery
1 Year Battery Life – Exposure Dependant
Fixes to Cap Lamp Cable (Or Pocket Clip)
Rugged Design
ISO 9001:2015 Approved
Win3 Group, which established in 2003, specializes in design and production and research and development of intelligent mining LED lighting/Miners Headlamp/ and safety equipment, Win3 team dedicate to provide global mining enterprises with safe& intelligent miner's lamps and safety solutions. Our products cover Cap Lamps,Miners Lamp,Floodlight/Chargers/Charging rack/Gas Detector,Heat Stress Detector,Dust Monitor,Air Purifier etc. We strive to improve safety and enhance efficiency of global mining and industrial enterprises, sincerley hope that we can build a long standing win-win business relationship with friends overseas.